My name is Zsolt Dobrocsi. I graduated in 1990 as an IT specialist then I continued my studies and got a programmer and system organizer certificate. Since 1991 I haven been pursuing information technology, with special focus on hardware and software development. Later on I extended my studies and obtained a qualification of balance sheet accountant. Parallel with this I also gained an advanced level financial certificate from the Faculty of Economics at the University of West Hungary.
I set up my first enterprise in 1991 then – after several changes in my firm – in 1996 I established my current Ltd which I exclusively own. During the past 19 years thousands of firms have built their company management and accounting systems on the softwares, which have been developed by me. In the field of economy my software development activity includes general administrative tasks, payroll, single-entry and double-entry bookkeeping as well as keeping records of fixed assets. My further important systems: invoicing and stock management softwares.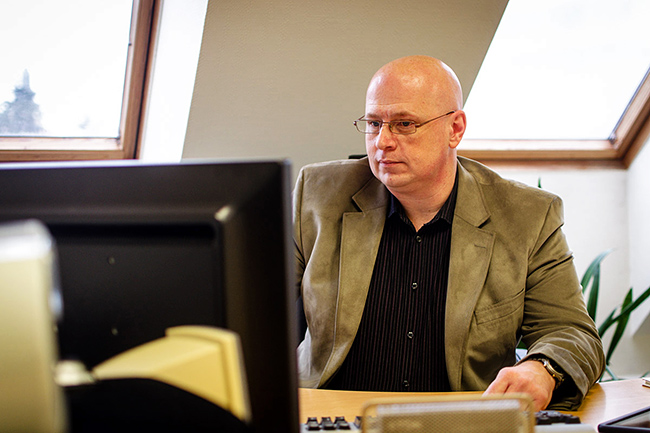 Services upon request:
designing and implementing individual IT systems (complex solutions for both hardware and software)
developing individual accounting programs (payroll, accounting, recording and keeping track of other data)
developing softwares for restaurants (taking orders, calculations, raw materials, warehouses, invoicing)
designing and implementing work time registry systems, entry-check systems and security systems, (installing hardware, programming software, producing, assuring service background)
For more information please send a message by filling out the form in the Contact menu point.